No Needle Skin Boosters Course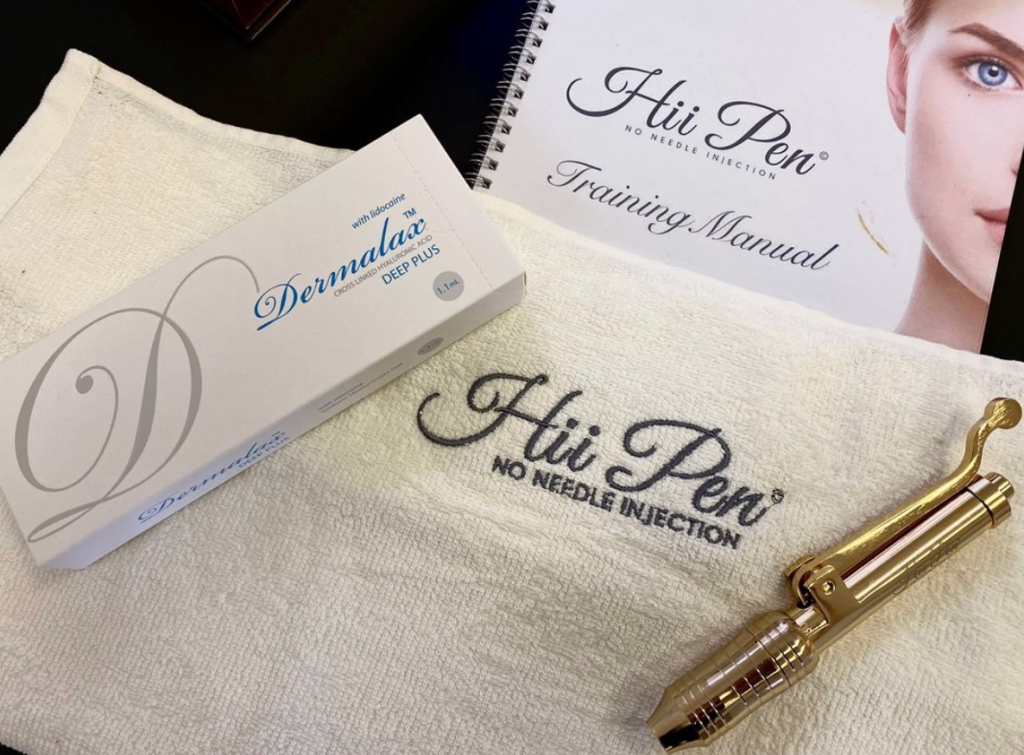 What are No Needle Skin Boosters?
Using the no needle method to increase your skins content of vitamins & hyaluronic acid to give a firmer, smoother and plumper texture and a healthy glow
Our No Needle Skin Booster treatment is suitable for any skin tone at any age. However, it is particularly well-suited to skin that has become thin and dehydrated. This treatment can be applied to the face, neck and chest.
You will notice a difference in your skin from the day after treatment. If you have a course of 3– 6 weekly treatments you will notice changes in your skin for approximately 6 months. Bear in mind that skin health is always dependent on lifestyle factors such as diet, exercise, medical health, intense sun exposure and smoking.
With our No Needle Skin Boosters there are no expected side effects. Occasionally your skin can feel dry and tight the day after treatment as the microchannels in your skin close. This can be easily reduced by application of the aftercare products we provide on the day of your treatment.
Both combined is usually the best option! We will need to examine your skin at consultation to work out which is best for you. Generally speaking, microneedling is better for skin surface texture concerns and skin booster is better for hydration and laxity.