What is Hii-Pen?
Hii-Pen is a tool to deliver filler and combined with skills and the correct training you can create beautiful results.
Hii-Pen as been known in the industry for many years and as collected different names such as Hyaluronic Pen and Hyaluron Pen.
This device as been very popular in Germany and Switzerland since 2016/2017 then the USA 2018.
As from the beginning of late 2016 it has been a growing trend globally and now reaching the U.K.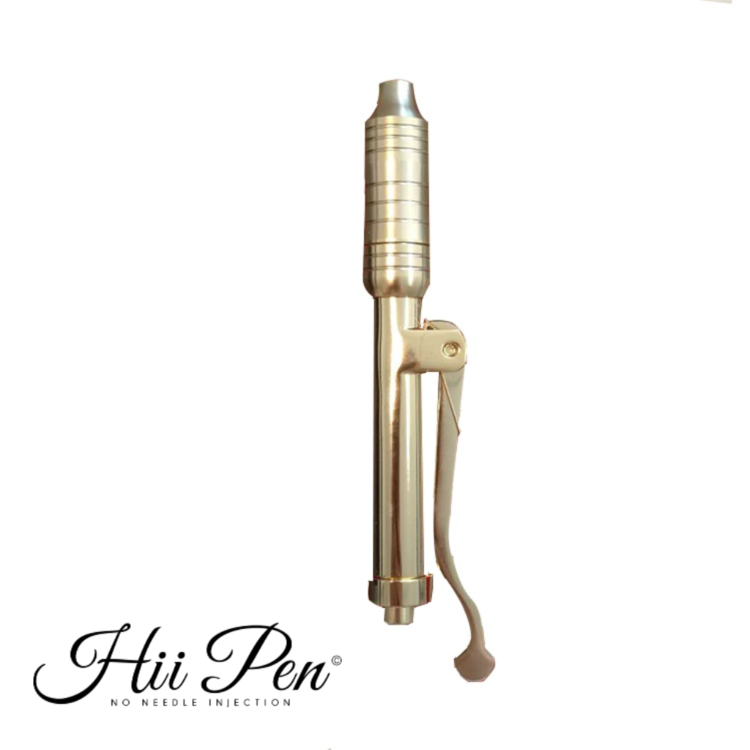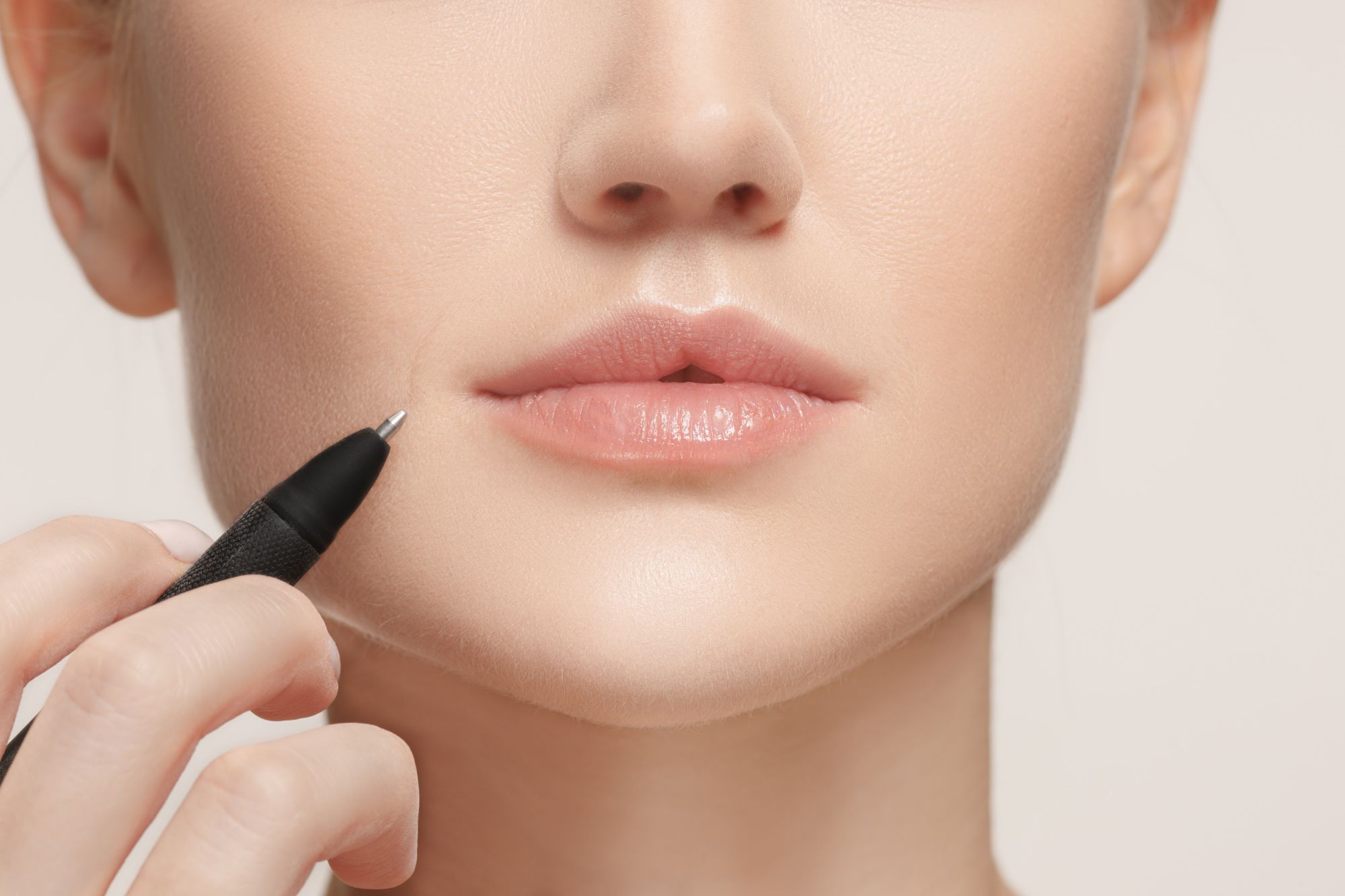 What exactly is Hyaluron Pen?
Hyaluron Pen is a rather simplistic device that allows generating enough pressure to launch Hyaluron Acid mixture into human skin. This pretty remarkable device is sure to stay!
What's the difference in no needle Hii-Pen injection and traditional needle injection?
Hii pen is a totally non-invasive tool and delivers Hyalronic acid filler into the skin by pressure. When it comes to using the pen then the pain is really surprisingly minimal - it does not hurt nearly as much as injecting. Also compared to injecting fillers, there is less bruising, swelling and needle marks with Hii pen.
DID YOU KNOW THAT 20% OF THE POPULATION HAS SOME DEGREE OF FEAR OF NEEDLES AND 10% WITHIN THAT NUMBER SUFFER FROM WHAT IS KNOWN AS TRYPANOPHOBIA. THIS IS AN EXCESSIVE OR IRRATIONAL FEAR OF INJECTIONS OR NEEDLES WHICH CAN BE LEARNED OR INHERITED.
What is involved in the procedure?
The procedure is quite simple and the HA filler inserted into the skin is safe as the human body produces the exact same acid, it is pretty impossible that anyone would get any sort of allergic reaction or complication from the AH filler itself. The more Hyaluronic Acid there is inside the Epidermis and Dermis layer of the skin, the more water is retained keeping its moisture and making the appearance of the skin more youthful
What filler do we use?
Filler high in Hyaluronic acid.
What is hyaluronic acid?
Though the word "acid" may sound scary in reference to something you put on your face, don't worry, it doesn't burn. Quite the opposite, in fact, hyaluronic acid for skin packs a ton of skin-boosting benefits, including mega moisture! It's become an increasingly popular ingredient in serums and moisturizers for its superpower hydrating and anti-aging abilities.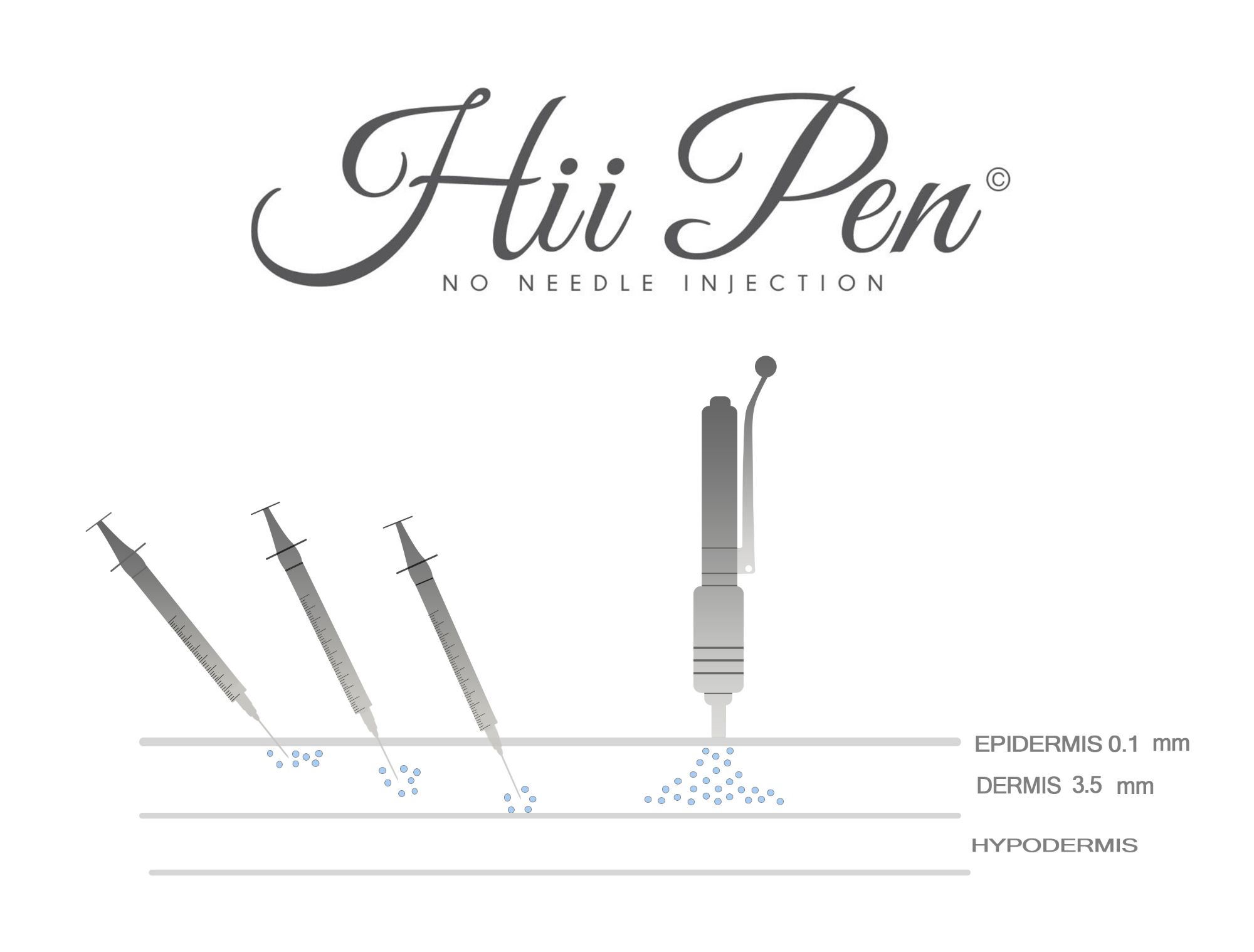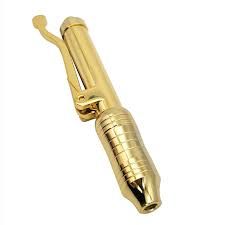 What do you learn on the course?
Introduction to the Hii Pen Training Course
What is Hii Pen?
The differences between Hii Pen and hypodermic needle
What is Hyaluronic Acid?
Choosing fillers
Facial Anatomy and Physiology – Bone structure
Facial Anatomy and Physiology – Arteries and veins
Skin and its functions
The epidermis
Common skin disorders
Equipment & Safety
Cross-contamination
How to prepare the Hii Pen for treatment use
Prohibitions on the use of Hii Pen
Performing Hii Pen treatment
Client consultations and factors affecting treatment
Aftercare
Potential complications when working with Hii Pen
Allergic reactions and anaphylaxis
Removing Hyaluronic Acid filler with Hylaronidase
Business set-up and advertising
Hii Pen and its legal position
Yellow card scheme